"Live, work, design" is the Fuorisalone 2016 event which the space will host until 30 June. The spacious apartment in via Tortona 31 will be set up as a place in which one can live, work, and meet with others, with furniture and objects by Archiproducts' international partners: Desalto, Saba Italia, Vibia,
Ton, NORR11, Ethimo, Simes, Alpes Inox, Vitrum, Hey Sign, Dieffebi, Kriska Décor, Stellar Works, Buxkin, Roofingreen, Royal Botania, Velux, Kiasmo, iittala, Kristalia, Konstantin Slawinski, Wood-Skin, Mara, Liuni and Brompton Junction Milano as a backdrop.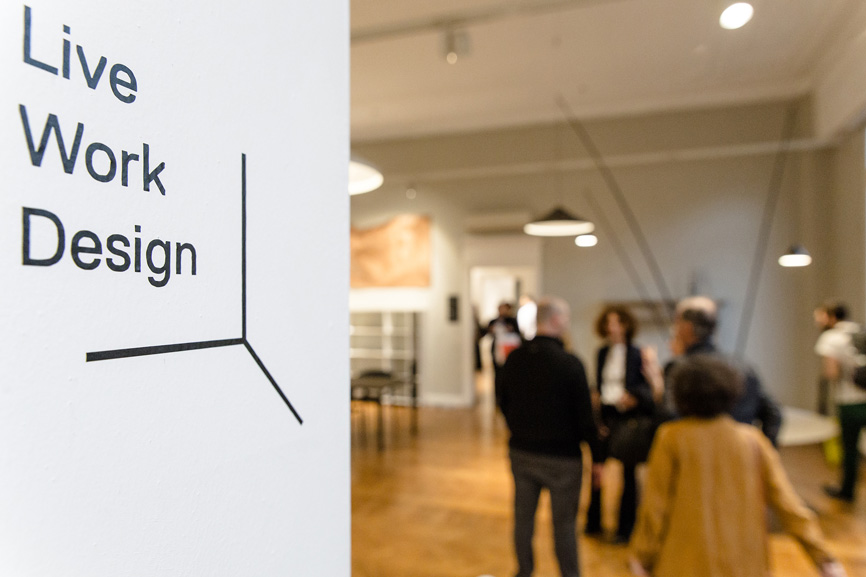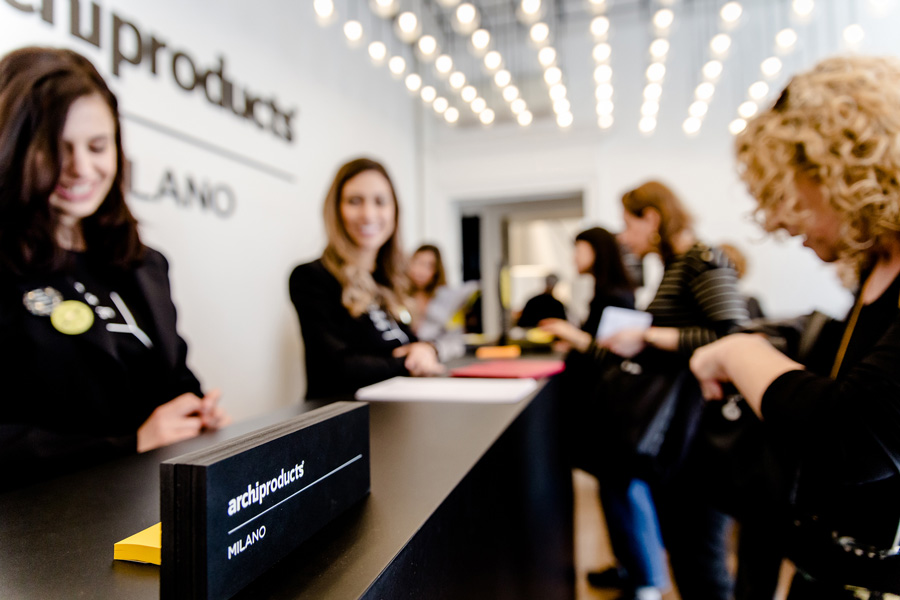 A large home in which one can work, or a workplace in which one can feel at home.
Diego Grandi intervenes on the building facade, leaving a strong graphic and geometric mark.
"The large-scale surface project highlights the entrance and outlines Archiproducts' 'physical portal', through which the web platform and virtual space manifests itself for the first time as a physical space. Starting from this physical aspect, the pattern suggests three-dimensionality through a series of two-dimensional backgrounds which conceptually recall the internal spaces. The chromatic harmony and the depth perception evoke an ideal construction composed of volumes and boxes which develop in a sequence of infinite rooms", Diego Grandi.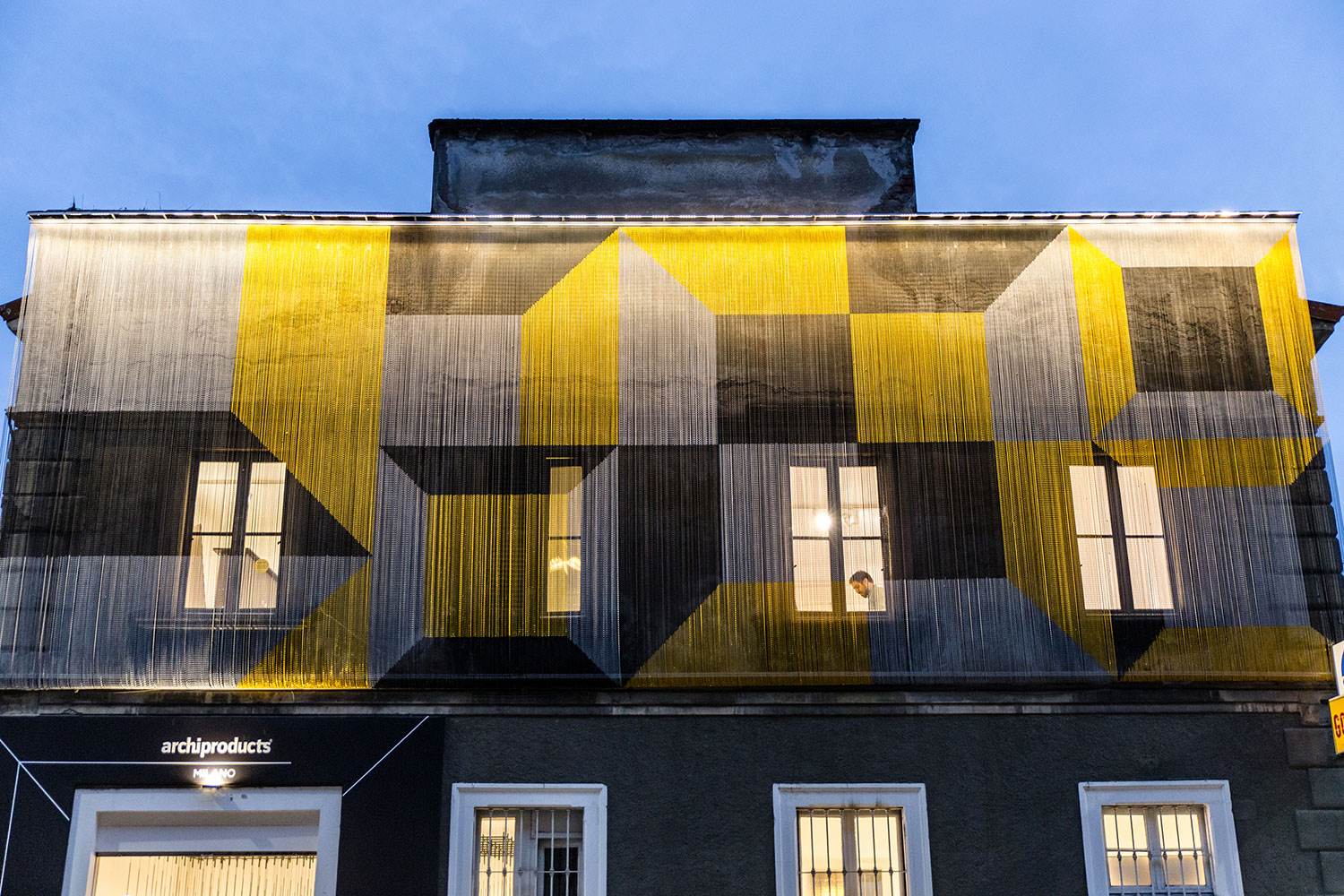 Every evening during the Fuorisalone, Apulian chef Felice Sgarra, the youngest chef to earn a Michelin Star in Italy, and his Umami team will create tantalizing tastes, smells, and scenes as Archiproducts+Umami appetizers. Participation will be by invitation only.
"The crafting of a dish, for me, follows the same dynamics of the creative process that leads to architectural works", Felice Sgarra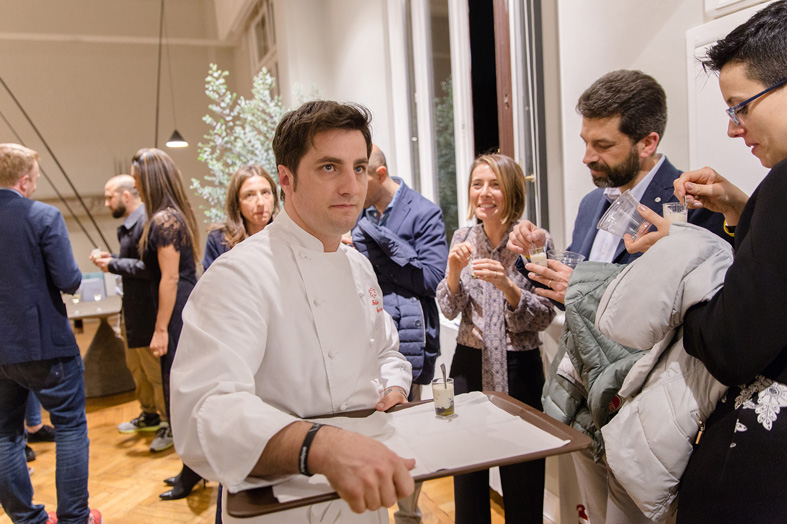 The Tortona 31 space will also be the editorial headquarters of Archiproducts, and will host Sayduck, a startup specializing in Augmented Reality, and Velux's "Rethink the daylight" Academy. It will be set up for events, light co-working, meetings, previews, and product expos. A place co-net-working, dedicated to the Architects of Milan and the entire world.
Archiproducts Milano also kicks off new and invaluable collaborations.
With Elle Décor Italia, online and offline, which will make this space a touchpoint for events, exhibitions, and happenings, during Milan Design Week and after. A harmonious and complementary synergy built on the choice of themes, partners, and styling, with the consolidated experience of Elle Décor's editorial staff.
With the Milano Space Makers team, a leading group for the scouting and management of the most beautiful locations in the Tortona area, as well as an engine for the cultural renewal of the area. And also with of BASE Milano and the MUDEC STORE, which have teamed up with Archiproducts Milano as the sector's specialized cluster for many activities.
Numerous synergies and alliances which create a system and network in a district of Milan, the new Zona Tortona, which will astonish and amaze all with its capacity to attract creative energy!