Fuorisalone is in the game
Live the Fuorisalone experience all year long with the board game of Milan Design Week
You've only got 6 days to study the best strategy, earn points, attend most of the events and collect the finest international design icons. To celebrate Fuorisalone's 15th anniversary, Cristian Confalonieri (Studiolabo and Fuorisalone.it co-founder) and Lorenzo Tucci Sorrentino (Cranio Creations CEO) decided to turn the Milan Design Week experience into a board game. Ready to play? Archiproducts – as partner of the project – has signed for the occasion a super limited "Archiproducts Special Edition" of the game!
This traditional simulation board game aims at turning the unique – and hectic – Milan Design Week experience into a playful moment to live again and again, as much as you want. The game board – illustrated by Silvia Sgherra – reproduces a map of the city of Milan, highlighting the classic Fuorisalone locations along with many interesting new entries.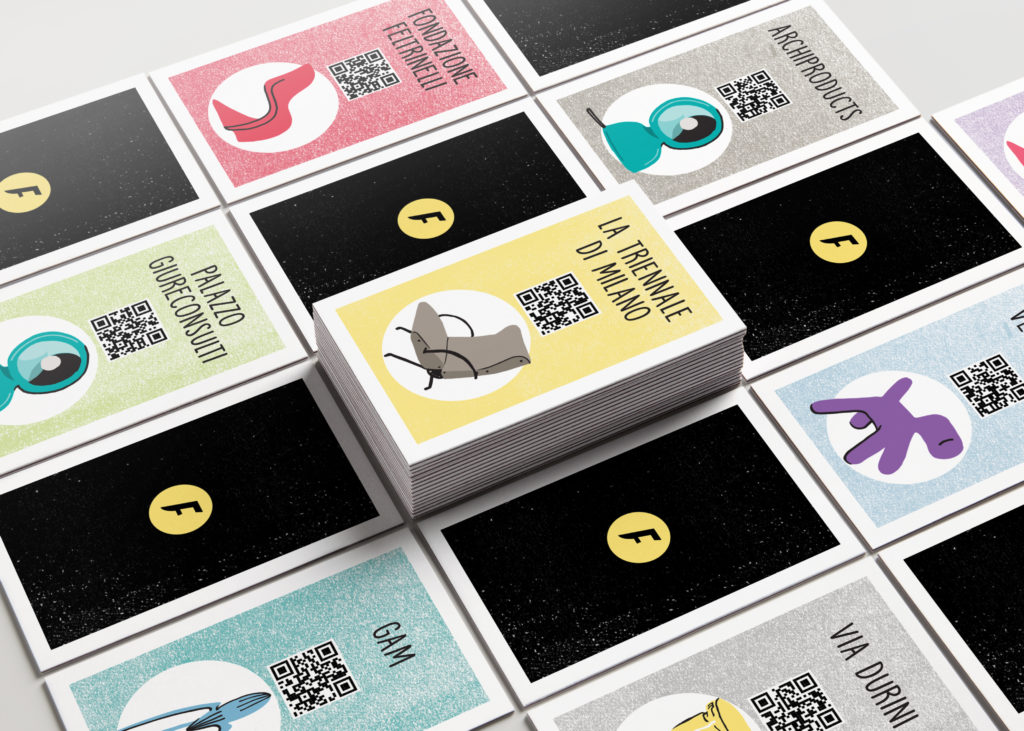 The concept development and creation took 7 months of work, since Studiolabo and Cranio Creations wanted to offer players an immersive emotional game experience. "Our objective was to create a truly original game, not just a gadget for the event, something that could evoke the atmosphere of Fuorisalone, simple and easy to play with by anyone and at anytime, also those who don't know anything about Fuorisalone. Board games are becoming very popular and a project for a board game is a fully-fledged design project, much more complex than it might seem, at which a team of game designers, graphic designers and experts in usability, marketing and communication all worked hand in hand for months" – said Confalonieri.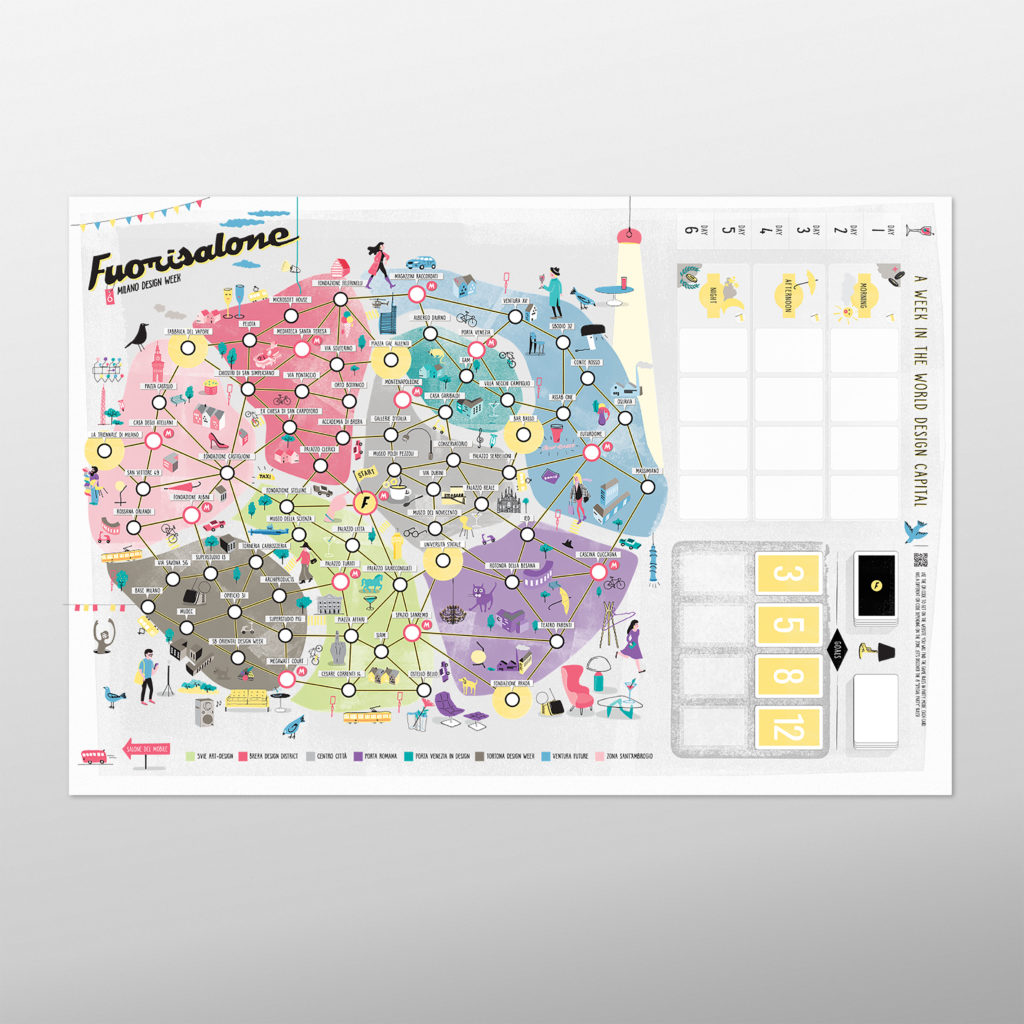 The motto "the most important thing is not to win but to take part" couldn't be more appropriate than in this case. In fact, the main purpose of the game is to attend as many events as possible in only 6 days, in order to earn points and visit most of the 68 selected locations, from BASE Milano to Triennale, to Archiproducts Milano. A dashboard/timetable subdivides the design week into three main phases: morning, afternoon and evening. Each time of the day will propose four events taking place at the same time in different locations: the objective of each player is to join at least one event to gain the corresponding card. Every location card represents a design icon-object; with more than one object you will be able to reach the targets that will allow you to achieve more points. Among the collectible icon-cards there are Juicy Salif lemon squeezer by Philippe Starck (Alessi), Eclisse table lamp by Vico Magistretti (Artemide), Gnomes side table by Philippe Starck (Kartell), Panton chair by Verner Panton (Vitra), Puppy pouf by Eero Aarnio (Magis), P40 lounge chair by Osvaldo Borsani (Tecno).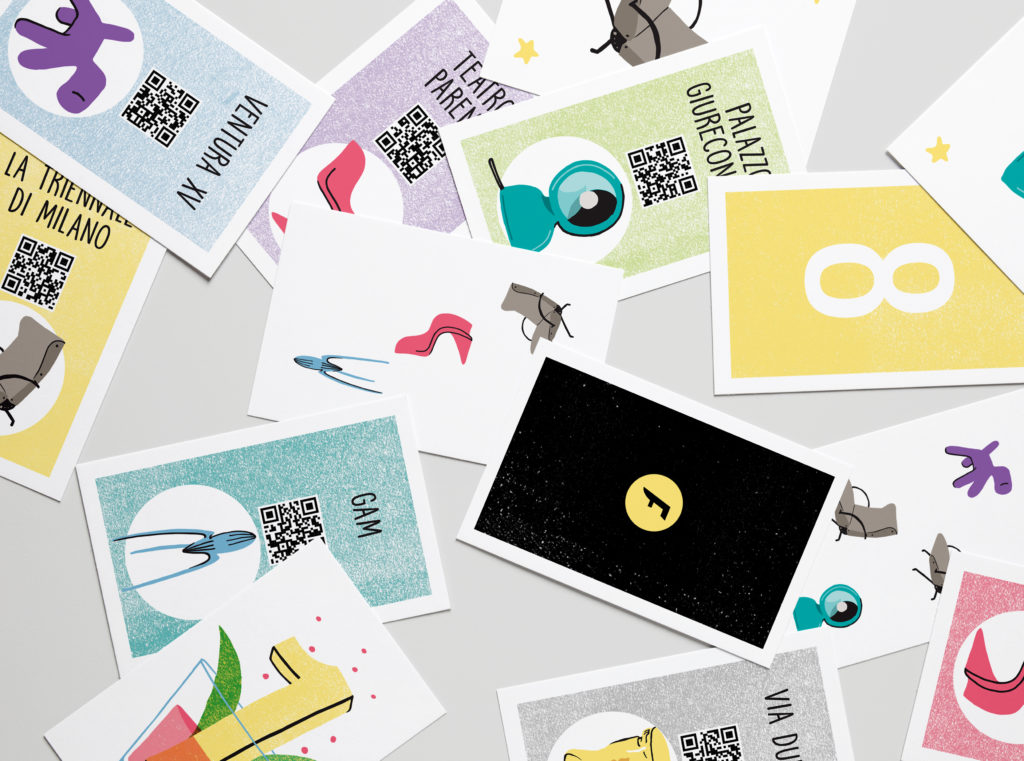 Archiproducts proudly supports "Fuorisalone: The Milan Design Week board game" together with other main players of Fuorisalone, such as 5 vie art+design, BASE Milano, Brera Design District, Milano Space Makers, Oriental Design Week, Superstudio più, Tortona Design Week, Triennale di Milano, Ventura Future e Zona Sant'Ambrogio.
Shop now "Fuorisalone: The Milan Design Week board game – Archiproducts Special Edition" on Archiproducts Shop! The game is available for presale at a special price, while during the Milan Design Week you'll be able to buy your game box directly at Archiproducts Milano, via Tortona 31.